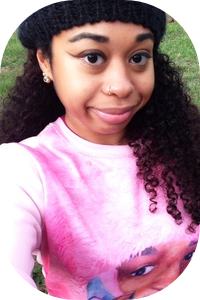 I Am Not Exotic, I Am Exhausted focuses on the depiction of black women in popular culture, including but not limited to film, television, literature, art, and music. Vanessa Willoughby unpacks stereotypes ascribed to black women, how art reinforces or strengthens colonialist ideologies, and how art can serve as resistance.
Vanessa Willoughby is an editor and freelance writer. Her bylines have appeared on, but are not limited to: Vice, Hazlitt, The Toast, The Hairpin, Bitch, The Billfold, Bookslut and Book Riot. She is Creative Director for Winter Tangerine and Promotions Manager for Apogee Journal.
Find Vanessa on Twitter
Vanessa Willoughby reflects on Beyonce's less famous sister — her activism, her protection of Black women and girls, and her useful anger.
read more
The Magnificent Seven, Dominique Dawes, and Black bodies in women's Olympic gymnastics — Vanessa Willoughby on racism and why representation matters.
read more
"To be a black woman online is to realize that any minute, your safe space can be compromised."
read more