Vanessa Willoughby
Editor and Publisher, Kindred Books
Vanessa Willoughby holds a BA in writing, literature, and publishing from Emerson College. She attended The New School and earned her MFA in creative writing. She has been an intern, a literary agency consultant, and a senior acquisitions editor. Her bylines have appeared but are not limited to the following print and online publications: Bitch, Book Riot, Bookslut, The Hairpin, Hazlitt, Hello Giggles, The Toast, and Vice. Despite the conspiratorial nature of industry gatekeepers, she is determined to push for diverse authors, literature, and an overall diverse publishing industry.
Kiki Petrosino
Editor, The Mineral Point Poetry Series
Kiki Petrosino is the author of three books of poetry: Witch Wife (2017), Hymn for the Black Terrific (2013), and Fort Red Border (2009), all from Sarabande Books. She holds graduate degrees from the University of Chicago and the University of Iowa Writer's Workshop. Her poems and essays have appeared in Poetry, Best American Poetry, The Nation, The New York Times, FENCE, Gulf Coast, Jubilat, Tin House, and online at Ploughshares. She is founder and co-editor of Transom, an independent online poetry journal. She is an Associate Professor of English at the University of Louisville, where she directs the Creative Writing Program. She also teaches part-time in the brief-residency MFA program at Spalding University.
Yen Ooi
Editor and Publisher, Ab Terra Books
Yen was born in Malaysia to Chinese parents who encouraged her to read as much as she wanted. With a longstanding career in music touring, education, and project management, Yen put her skills to writing stories in 2008, producing speculative science fiction and fantasy in various guises. Her debut novel, Sun: Queens of Earth, was published in August 2014, and she has had works featured in EAT and For Love and Poetry. Yen has also worked as managing editor for an independent press and is now a freelance literary strategist, helping writers and literary organizations develop their own strategy and management systems. Current clients include Orna Ross and the Literary Consultancy.
Yen is a member of ALLi, BSFA, SfEP, and a member and panelist of Worldcon.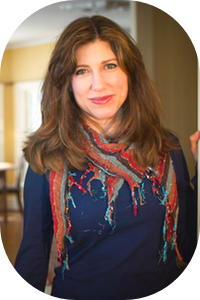 Alisa Kwitney
Editor, Liminal Comics
Alisa Kwitney has a BA in English from Wesleyan University, where she received the Horgan Writing Prize for Fiction, and an MFA in Fiction from Columbia University, where she received a scholarship of merit. Her debut novel, Till the Fat Lady Sings (Harper Collins), was called "imaginative and quirky" in the Sunday New York Times. Alisa was an editor at the Vertigo imprint of DC Comics, where she worked closely with Neil Gaiman on his landmark Sandman comic series and discovered author Mike Carey in the slush pile and helped him develop the first Lucifer series.
Alisa is also the author of nine published novels, numerous comics and graphic novels, and several nonfiction titles. Some of her books include The Dominant Blonde, the acclaimed YA graphic novel Token, the nonfiction titles Sandman: The King of Dreams and Vertigo Visions: Art From the Cutting Edge of Comics, the DC series Mystic U, and the YA novel Cadaver and Queen (Harlequin Teen). Her work has been translated into German, Japanese, Turkish, and Russian, among other languages. Alisa has taught graphic novel writing at Fordham University and The Kildonan School, which caters to students with dyslexia and language-based learning disabilities. She loves working with new writers and artists and developing their prose and visual storytelling skills.
C. Kubasta
Assistant Poetry Editor
C. Kubasta is a poetry and fiction author of two chapbooks, A Lovely Box and &s (poetry, Finishing Line Press); two full-length poetry collections, All Beautiful & Useless (BlazeVOX [books]) and Of Covenants (Whitepoint Press); a novella, Girling (Brain Mill Press); and her latest novel, This Business of the Flesh (Apprentice House).
She teaches writing, literature, and cultural studies at Marian University, coordinates the Lake Reading Series at the Thelma Sadoff Center for the Arts, and is active with the Wisconsin Fellowship of Poets.
Oona Miller
Managing Editor, BMP Voices; Digital Marketing Assistant
Oona Miller loves theater, mythology, languages, and the sun. She studies English, linguistics, and technology at Grinnell College, but in her leftover time she writes queer YA fiction. She spent a summer as a full-time intern with Brain Mill Press. Her short stories and play have won awards from the University of Wisconsin–Whitewater and her own Grinnell College. In December 2018, she published her first poetry chapbook, How to Draw a God, with Grinnell College Press.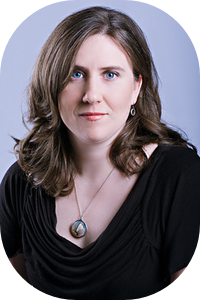 Ruth Homrighaus
Publisher
Ruth Homrighaus began her career in publishing in 1997 as a summer intern at an academic press. While earning a Ph.D. in modern European history, she worked in scholarly press acquisitions editorial until 2001, when she opened her own business, Ruthless Editing, providing developmental editing and copyediting services primarily to nonfiction humanities and social science scholars. With ten years' experience as a small business owner, she took on an additional editorial acquisitions role at Entangled Publishing for their Indulgence line. In 2013, she left editing to focus on her career as a writer. Now a New York Times bestselling author (as Ruthie Knox), Ruth has published over a dozen titles in adult contemporary romance and New Adult romance (writing as Robin York). Nominated for four RITA awards in her first two years as a published author, Ruth has been translated into German, French, Italian, and Portuguese and has made multiple best-of lists in romance, including Library Journal's list for 2014.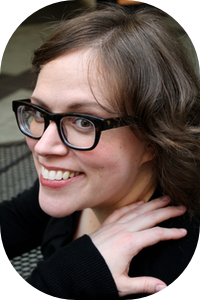 Mary Ann Hudson
Publisher
Mary Ann Hudson received her MFA in creative writing as both a Hogrefe and university fellow. As a graduate student, she co-founded one of the first literary journals that operated digital-first in 1998. After a turn at the helm at the literary journal Fugue, she worked as a consulting acquisitions editor. Her acquisitions went on to nominations and wins for Pushcarts, PEN awards, National Poetry Series Awards, the Robert Olen Butler Prize, and The Story Prize. In addition, she has won multiple awards for her own poetry. In 2012, Mary Ann launched her career in fiction with a romance novella, which Library Journal recognized as among the best ebooks of 2012. She has since released the award-winning Snowfall (translated into German) and her Burnside Series, which received recognition from Library Journal.