We tell stories in order to immortalize histories, to connect, and to be seen. We tell stories in order to live. But what happens when those stories are agents of white supremacy? Despite the industry's recent demand for diverse voices, the literary landscape has yet to radically change. Marginalized voices are often viewed as a passing trend, rather than a necessity. By dismissing the value of these narratives, we are rejecting their humanity.
Kindred Books, an imprint of Brain Mill Press, seeks to uplift and amplify those voices that have been pushed to the background, voices that have been routinely ignored and/or silenced. This imprint wholeheartedly welcomes authors who yearn to both challenge the mainstream status quo, and dismantle it. Resistance can take many shapes; literature is an art form that can simultaneously act as a mirror and a revolutionary.
Read about our call and submission criteria at Submittable.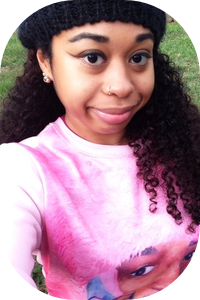 Vanessa Willoughby
Editor and Publisher, Kindred Books
Vanessa Willoughby holds a BA in writing, literature, and publishing from Emerson College. She attended The New School and earned her MFA in creative writing. She has been an intern, a literary agency consultant, and a senior acquisitions editor. Her bylines have appeared but are not limited to the following print and online publications: Bitch, Book Riot, Bookslut, The Hairpin, Hazlitt, Hello Giggles, The Toast, and Vice. Despite the conspiratorial nature of industry gatekeepers, she is determined to push for diverse authors, literature, and an overall diverse publishing industry.