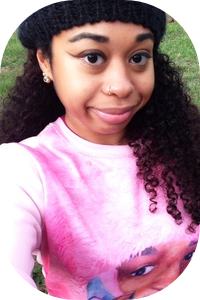 Vanessa Willoughby
Editor
About Vanessa
Vanessa Willoughby is a writer and editor. She holds a BA in writing, literature, and publishing from Emerson College. Following Emerson, she attended The New School and earned her MFA in creative writing. Her bylines have appeared but are not limited to the following print and online publications: Bitch, Book Riot, Bookslut, The Hairpin, Hazlitt, Hello Giggles, The Toast, and Vice. She is creative director at Winter Tangerine, a literary arts magazine dedicated to the electric. A full archive of her work is available on her blog. In the past, she has been an intern, a literary agency consultant, a senior acquisitions editor, and the high school poet laureate. Despite the conspiratorial nature of industry gatekeepers, she is determined to push for diverse authors, literature, and an overall diverse publishing industry. She is excited to be a part of the Brain Mill Press team and bring this vision to life.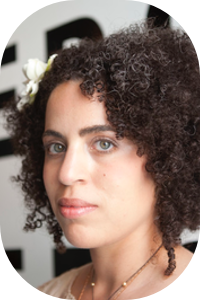 Kiki Petrosino
Editor, Mineral Point Poetry Series
About Kiki
Kiki Petrosino is the author of two books of poetry: Hymn for the Black Terrific (2013) and Fort Red Border (2009), both from Sarabande Books. She holds graduate degrees from the University of Chicago and the University of Iowa Writer's Workshop. Her poems have appeared in Best American Poetry, The New York Times, FENCE, Gulf Coast, Jubilat, Tin House, and elsewhere. She is founder and co-editor of Transom, an independent online poetry journal. She is an Associate Professor of English at the University of Louisville, where she directs the Creative Writing Program.
C. Kubasta
Assistant Poetry Editor
About C. Kubasta
C. Kubasta is the author of two chapbooks,
A Lovely Box
and
&s
(both from Finishing Line), and a full-length collection,
All Beautiful & Useless
(BlazeVOX). Her next book,
Of Covenants
, is forthcoming from Whitepoint Press in 2017. Her poetry, fragments, and prose experiment with hybrid forms, pronoun slippage, and intentional awkwardness. Originally from Wisconsin, she attended Wells College when it was still a women's college and earned her MFA from Notre Dame. She can always be found at 
www.ckubasta.com
.
Yen Ooi
Editor, Ab Terra Series
About Yen
Yen is a reader and author of science fiction, and a consultant in publishing. She holds postgraduate degrees in English literature and international business, and a bachelor's degree in commercial music. Having enjoyed a vibrant career in music touring, education, and management, Yen started writing in 2008. She has had various publications since then: a novel, Sun: Queens of Earth; a collection of short stories, poems and illustrations, A Suspicious Collection; and short stories and poems published in other collections. She hopes to explore further the role of fiction in understanding humanity, inspecting what it is that drives us forward in our lives. Soon, Yen will be pursuing a PhD in creative writing, specialising in Chinese science fiction.
Yen enjoys reading science fiction stories that are distinctive in characteristic and use storytelling to test the boundaries of our reflection and conception of humanity. Some of her favorite stories in this realm are Vandana Singh's "The Woman Who Thought She Was a Planet" and Ken Liu's "Paper Menagerie." She also enjoys the classic science fiction of Frank Herbert, Philip K. Dick, Arthur C. Clarke, and others.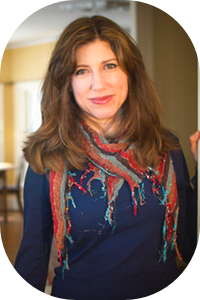 Alisa Kwitney
Editor, Liminal Comics
About Alisa
Alisa Kwitney has a BA in English from Wesleyan University, where she received the Horgan Writing Prize for Fiction, and an MFA in Fiction from Columbia University, where she received a scholarship of merit. Her thesis became her debut novel, Till the Fat Lady Sings, a comedy of manners about body image and bulimia, which was published by HarperCollins and called "imaginative and quirky" in the Sunday New York Times.
After grad school, Alisa was an editor at the Vertigo imprint of DC Comics, where she worked closely with Neil Gaiman on his landmark Sandman comic series and discovered author Mike Carey in the slushpile and helped him develop the first Lucifer series.
Alisa is also the author of nine published novels, numerous comics and graphic novels, and several nonfiction titles. Some of her books include The Dominant Blonde, which appears on Dear Author's Top 100 romance list, the acclaimed YA graphic novel Token, and the nonfiction titles Sandman: The King of Dreams and Vertigo Visions: Art From the Cutting Edge of Comics. Her work has been translated into German, Japanese, Turkish, and Russian, among other languages.
Alisa has taught graphic novel writing at Fordham University and The Kildonan School, which caters to students with dyslexia and language-based learning disabilities. She loves working with new writers and artists and developing their prose and visual storytelling skills. She is currently a fan of the comic book series Saga, anything written by the writer/artist Terry Moore, the television shows Broad City and The Vikings, and the soundtrack to Hamilton, among other things.
Marian Whitaker
Assistant Fiction Editor
About Marian
Marian Whitaker, a graduate from Beloit College, is extremely excited to be adding her brain to the Brain Mill Press team. In the past, Marian has had experience in social media marketing, planning community events, and writing blog posts on health, saving money, and the top fifteen best outdoor patio decor ideas. Her love affair with the publishing world is only paralleled by her addiction to traveling anywhere and everywhere. Marian is currently taking a break from the latter by residing in Chicago with her family and two needy cats.
Maggie Vicknair
Assistant Editor, Liminal Comics
About Maggie
Maggie Vicknair graduated Bard College, where she double majored in Art and Writing. Her senior thesis was the graphic novella 
Papersong
. Maggie is also the creator of the long-running webcomic 
Penny Dreadful,
 along with a tantalizing assortment of mini-comics and other projects.  You can read her reviews of other people's webcomics at 
The Beat
.
Currently, she lives with a three-legged cat in New York City, where she freelances and studies illustration at the School for Visual Arts.In her spare time, she thinks too much about Star Trek: Deep Space Nine, Afterlife with Archie, and the works of Naoki Urasawa. She is partial to sad robots, optimistic sci-fi, metaphorical vampires, fairy-tale retellings, destructive girls, and monster boys.
Mary Ann Rivers
Publisher
About Mary Ann
Mary Ann received her MFA in creative writing as both a Hogrefe and university fellow. As a graduate student, she co-founded the first literary journal that operated as digital-first in 1998. After a turn at the helm at the literary journal Fugue, she developed a reputation in the literary industry as a consulting acquisitions editor to get read by. Her acquisitions went on to nominations and wins for Pushcarts, PEN awards, National Poetry Series Awards, the Robert Olen Butler Prize, and The Story Prize, among others. In addition, she has won multiple awards for her poetry, and she worked as a PA for Sonia Sanchez, Toni Morrison, Mark Doty, Billy Collins, and Tess Gallagher, among others. In 2012, Mary Ann launched her career in fiction with the must-read romance novella The Story Guy, which Library Journal recognized as among the best ebooks of 2012. She has since made waves with the emotional Snowfall (translated into German) and her Burnside Series, which receives attention for its unusual characters and unparalleled contemporary world building.
Ruthie Knox
Publisher
About Ruthie
Ruthie began her career in publishing in 1997 as a summer intern at an academic press. While earning a Ph.D. in modern European history, she worked in scholarly press acquisitions editorial until 2001, when she opened her own business, Ruthless Editing, providing developmental editing and copyediting services primarily to nonfiction humanities and social science scholars. With ten years' experience as a small business owner, she took on an additional editorial acquisitions role at Entangled Publishing for their Indulgence line. In 2013, she quit editing to focus on her career as a writer. Now a New York Times bestselling author, Ruthie has published over a dozen titles in adult contemporary romance and New Adult romance (writing as Robin York). Nominated for four RITA awards in her first two years as a published author, Ruthie has been translated into German, French, Italian, and Portuguese and has made multiple best-of lists in romance, including Library Journal's list for 2014. Ruthie is excited to bring her experiences in publishing, small-business operations, and as a writer together in the co-founding and development of Brain Mill Press.
Kelly Lauer
Copyeditor; Research & Development Assistant
About Kelly
Kelly Lauer was born and raised in southern California. In her varied career she has dispatched calls for an answering service; processed worker's compensation claims; researched entitlements and prepared site plans for developments large and small; and specialized in "other duties as assigned" at a small, private college. Along the way she has edited everything from academic books and papers to works of fiction to magazine articles and websites. She currently works as an executive assistant to a college president and as a freelance copyeditor. In her free time, Lauer reads more books than she should and evangelizes romance fiction.
Julie Darby
New Media Marketing Manager
About Julie
Julie Darby opened her first Internet and mail order catalog e-store way back in 1998, connecting to the Internet via AOL dialup and selling goth T-shirts and Manic Panic from her spare room. Since then, she has crafted her online career by delving deeply into the strange and fascinating world of Internet marketing, specializing in SEO and social media management. She has managed large-scale projects for some of the biggest names in Internet marketing, but loves putting her skill set to work for start-ups and "little guys with big dreams" most of all. When not concocting new ways to unite ideas and products with the people who appreciate them, via the Internet, Julie enjoys reading cookbooks front to back, wallowing in the beauty of New Orleans where she resides with her wife and their English bulldog, Stella, and sporting superhero hairdos.
Aisling Murphy
Contracts and Subrights Co-Manager
About Aisling
Aisling hails from Ireland, land of great storytellers and poets. From a young age, her favorite gifts were books, and that love affair with the printed word led her to a degree in English literature; to meeting the love of her life as he carried a battered copy of The Brothers Karamazov down Bourbon Street; and now to Brain Mill Press. She spends her days lawyering in the financial services industry and is honored to provide legal support to Brain Mill Press alongside her best friend, Erin, who is her partner in so many book-fueled adventures.
Erin Rathjen
Contracts and Subrights Co-Manager
About Erin
Erin comes to Brain Mill Press after a long amateur career of obsessive reading. From hiding novels behind her science book in elementary school to taking her Kindle with her to court for particularly long docket calls, she has been a constant supporter of the publishing arts. A graduate of Grinnell College and Saint Louis University School of Law, she has spent years and thousands upon thousands of dollars ensuring that her office will always be full of many leather-bound books. After spending the past decade of her professional life litigating disagreements between generally unhappy people, Erin is thrilled to be branching out to a new adventure providing legal support and subrights management for Brain Mill Press and working with talented and generally happy people.
Ranita Haanen
Cover Design
About Ranita
Ranita Haanen is a student of design art and studio art at the University of Wisconsin-Green Bay with an emphasis in painting and drawing and experience in graphic design for the University Union. She has taken studio intensive courses at Santa Reparata International School of Art in Italy and Haystack Mountain School of Crafts off the coast of Maine. Haanen does a variety of freelance design work for small businesses and musicians. She is particularly interested in identity design and album and book cover art. Regardless of what medium she is using, she is passionate about image making.
Brian Dixon
Illustrator
About Brian
Brian Dixon is an artist based out of Columbus, Ohio. He doesn't  generally set out with an idea when he creates art. He uses line and color, allowing his mind to take him to the images he creates. While a lot of personal thoughts and feelings go into a piece, he tries not to influence the viewer toward a certain idea of what is being portrayed. He hints at the interpretation with the title and lets the viewer find the place it resonates within. His mediums include pen, markers, and calligraphy ink.
Annamarie Bellegante
Intern
About Annamarie
Born and raised in Des Moines, Annamarie has been searching for a way to connect with the book publishing community within her beloved hometown and is absolutely thrilled to join Brain Mill Press. She currently works as a Content and SEO Strategist for a local web design company, but in her spare time she attends a monthly book club, volunteers at church, enjoys time with family and friends, and goes on many Skype dates with her boyfriend Tom, who is pursuing higher education in Colorado. An avid book reader and tea drinker, Anna loves all things relating to storytelling, language, editing, and humans. Her hobbies include spectating and participating in the performing arts, and she is a huge fan of semicolons and the Oxford comma. In spite of her usual hesitation of using superlatives, Anna strives to live each day according to the best song written by the best band: "All you need is love."