The Hellum and Neal Series
in LGBTQIA+ Literature
In the mid-1930s, two men met in Mineral Point, Wisconsin, and fell in love. Robert Neal and Edgar Hellum shared an interest in preserving the old Cornish houses that families had built in the small town's nineteenth-century heyday as a mining community, and they worked together to restore one to live in — a stone cottage they called Pendarvis House.
Over time, Pendarvis House gained an international reputation. Food and cultural critics, political officials, celebrities, and ordinary people from all over the world came to Mineral Point to eat, connect, and admire the Cornish architecture and the beauty of the surrounding landscape.
It is because of Robert Neal and Edgar Hellum that Mineral Point became and remained a community of artists and makers — because they saw something they wanted to do, something they felt was important, and they did it in a way that brought beauty and more people into their lives.
The Hellum & Neal series seeks full-length LGBTQIA+ submissions across all genres and the full spectrum of sexualities and identities. We're looking for books written with passion and conviction that speak to a diverse readership, because we believe that everyone deserves to tell their story and everyone deserves to have their story told.
The series is currently closed to submissions. Open calls and submission criteria will be announced on our Submit page or at Submittable.
Current Hellum and Neal Series Releases
by EE Ottoman
If you look for yourself in the past and see nothing, how do you know who you are? How do you know that you're supposed to be here? With sympathy and cutting insight, Ottoman offers a tour de force exploration of contemporary trans identity.
by Kris Ripper
A groundbreaking, honest, and provocative novel that begins with the arrival of a child and — many, many days later — ends with a family, Kith and Kin is contemporary family drama that grafts an entirely new species of family tree from the beginnings and ends of old and new lives, old and new friends, and what they discover in their days together.
by Amanda Kabak
A sharp and emotional novel that peels up the layers of a friendship triangle between women in a fishbowl college town.
by Liz Jacobs
A tender, funny, emotional, and glittering debut that will appeal to readers who love to be immersed in incisive prose, slow-burn erotic tension, and thoughtful portrayals of well-characterized protagonists who are negotiating stakes of cultural and LGBTQIA+ identity.
by Sarah Hahn Campbell
A memoir of loss
"Maybe my map will help a little. If only to comfort, to say: someone else visited this place; someone else survived to make this map."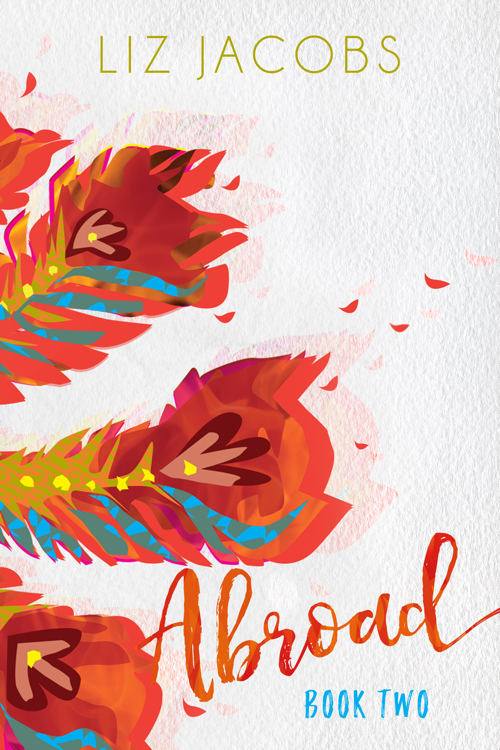 by Liz Jacobs
The heartwarming and romantic conclusion to the duology celebrated by Teen Vogue as "a nuanced and sexy take on growing up and learning to accept who you are."