A Wife Is a Hope Chest
Christine Brandel
Mineral Point Poetry Series, no. 5
Release Date: October 31, 2017
Length: 70 pp., with a foreword by Kiki Petrosino
Print ISBN: 978-1-942083-77-1
PDF ISBN: 978-1-942083-79-5
EPUB ISBN: 978-1-942083-80-1
MOBI ISBN: 978-1-942083-78-8
Brain Mill Press offers A Wife Is a Hope Chest in ebook and in a limited fine first edition printing of signed, numbered paperbacks. Ebook buyers receive access to MOBI (Kindle), EPUB, and PDF files, offered without DRM restrictions. Print book buyers receive a physical copy of the book and access to the ebook files in all formats.
"In these surreal lyrics, romantic love is a repository for emotions sweet, bitter, and blazing. Brandel's language— rich with visual and tactile imagery—delivers us into a world where domestic objects transform into amorous talismans." — Kiki Petrosino, author of Hymn for the Black Terrific and Witch Wife
Brandel's formally structured lyrics, as carefully arranged as a chest packed with tissue paper and clove oranges, lure and invite the reader with beauty and craft, then hiss and coil and buzz with needled wit and blade flashes of human insight. These are poems Emily Dickinson would have delighted in and sent daringly to friends. This is a collection where six lines and twelve words in a poem about a teakettle sear and brand so hot, the reader finds relief in the white space on the page. Domestic objects are both weapons of war and charms of love, often simultaneously, and the cycle of poems circling around each presented object — kettle, snapshot, penknife, coins, silence, book, and skeleton key — work both as a dance and the creeping threat of a predator pack.
A Wife Is a Hope Chest demonstrates brilliant facility with form and capacious understanding of the capabilities of plain-language verse. This is a poet's poetry collection, even as it is a volume that invites any reader to become infected with its unforgettable imagery, pointed humor, and dark charm.
About the Author
Christine Brandel is a writer and photographer. Her work has recently appeared in Callisto, Public Pool, Under the Rader, Blue Fifth Review, and The Fem. She also writes a column on comedy for PopMatters and rights the world's wrongs via her character Agatha Whitt-Wellington (Miss) at Everyone Needs An Algonquin. She currently lives in Bloomington, Indiana, where she teaches at a community college and serves as a hospice volunteer. More of her work can be found at clbwrites.com.
About the Art
A Wife Is a Hope Chest features original photography by Melanie Faith titled "Set To Strike — Orange Peel Snake."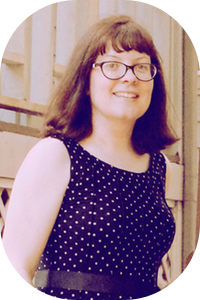 Melanie Faith likes artistic variety and wears more than a few chapeaux: poet, writer of fiction and nonfiction, educator, photographer, editor, auntie, and craft-article journalist about the writing process. She holds an MFA in Creative Writing, with a concentration in poetry from Queens University of Charlotte, N.C., training which influences her photographic interests in the resonance and compression of imagery. She learned to type on her mother's Royal typewriter in middle school, and her first camera was a Kodak 110 in robin's egg blue (it was the early '90s).
In her art, she seeks to elevate commonplace objects that are overlooked into scenes that will intrigue and interest viewers to slow their pace. She enjoys exploring the histories of the people and places along the East Coast and, when visiting her darling nieces in the summers, the Southern Midwest, photographing Americana, kitsch, nature, and landscapes that inspire her lens. Collecting small antique items for her still-life photography is also a hobby.
She is an English professor in Southern New Hampshire University's MA in English program, a tutor at a college-preparatory boarding school, and a freelance writing consultant for Women on Writing! and independent-study students. In the past two years, her photography has been on the cover or featured in Chantwood Magazine, OVS Magazine, Peacock Journal, Birmingham Arts Journal, Cargo Literary Journal, and Sandy River Review and is forthcoming from Door is a Jar, as well as appearing as the cover of Jessie Carty's latest poetry book. Her historical poetry collection will be published in fall 2017 by FutureCycle Press, and a craft book about writing flash fiction and nonfiction will be published by Vine Leaves Press in spring 2018.
Learn more on her website.
The Fine First Edition
The fine first edition of A Wife is a Hope Chest was produced on hundred-pound paper stock in a 5.5 x 8.5″ trim size. Each copy in this 100-copy limited edition is signed by the author and numbered. The edition features Melanie Faith's cover photography and color interior front and back covers.
Excerpt
An excerpt from A Wife Is a Hope Chest by Christine Brandel
© Christine Brandel, 2017. All rights reserved.
A Wife Is a Hope Chest
A wife is a hope chest in which you keep
the things you will need for a good life.
1: A kettle. Tie the cord to her wrist, she should
never be out of its reach. 2: A snapshot of the woman
you wish you had married. Push it through her
eyes, put it in her head. 3: A pen knife. Good
for cutting bread, package strings, the ring
from her finger. 4: Coins. They will make sounds
so you know when she's coming. 5: Silence.
Do not read the letters she writes you, do not
speak even if she pleads. 6: Cotton wool. To stop
the flow. Because she will bleed. 7: A book.
One heavy hardback you never intend to read.
8: A skeleton key. Trust her. She won't use it to get out.