Tiphanie Yanique is the author of the poetry collection Wife, which won the 2016 Bocas Prize in Caribbean poetry and the United Kingdom's 2016 Forward / Felix Dennis Prize for a first collection. She is also the author of the novel Land of Love and Drowning, which won the 2014 Flaherty-Dunnan First Novel Award from the Center for Fiction, the Phillis Wheatley Award for Pan-African Literature, and the American Academy of Arts and Letters Rosenthal Family Foundation Award, and was listed by NPR as one of the Best Books of 2014. Land of Love and Drowning was also a finalist for the Orion Award in Environmental Literature and the Hurston-Wright Legacy Award. Tiphanie is the author of a collection of stories, How to Escape from a Leper Colony, which won her a listing as one of the National Book Foundation's 5 Under 35. Her writing has also won the Bocas Award for Caribbean Fiction, the Boston Review Prize in Fiction, a Rona Jaffe Foundation Writers Award, a Pushcart Prize, a Fulbright Scholarship, and an Academy of American Poets Prize. She has been listed by the Boston Globe as one of the sixteen cultural figures to watch out for, and her writing has been published in the New York Times, Best African American Fiction, The Wall Street Journal, American Short Fiction, and other places. Tiphanie is from the Virgin Islands and is an associate professor in the MFA program at the New School in New York City, where she is the 2015 recipient of the Distinguished Teaching Award. She lives in New Rochelle, New York, with her husband, teacher and photographer Moses Djeli, and their three children.
Books by Tiphanie Yanique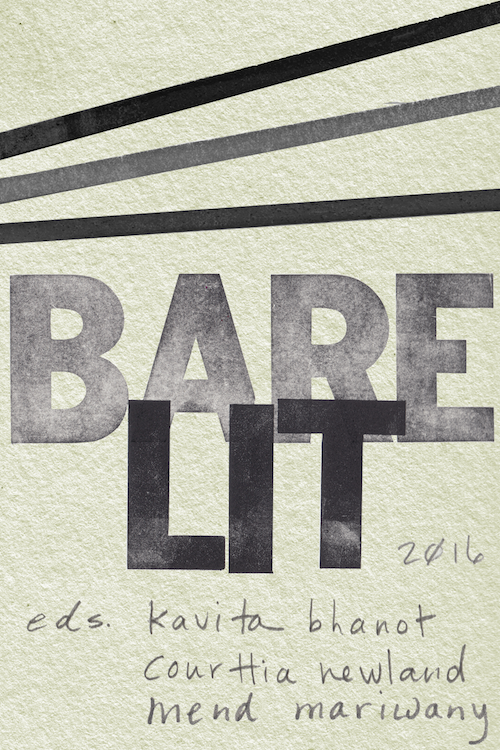 A fiction and poetry anthology in support of the Bare Lit Festival, showcasing award-winning British authors of color.