Brain Mill Press and series editor Kiki Petrosino are happy to announce the selection of four chapbooks for publication in the Mineral Point Poetry Series:
The Rise of Genderqueer by Wren Hanks
This Is Still Life by Tracy Mishkin
Life on Dodge by Rita Feinstein
Calf Canyon by Sarah McCartt-Jackson
All four chapbooks will be published in softcover print and digital formats and will be made available internationally.
We received an overwhelming number of chapbooks in response to our open reading period call, and our editorial team read every manuscript in its entirety. Series editor Kiki Petrosino and assistant poetry editor C. Kubasta were very impressed with the caliber of the submissions. It's truly an honor to have been chosen by so many wonderful poets and emerging poets as a venue for submission and publication.
The Rise of Genderqueer by Wren Hanks
Coming August 14, 2018
Wren Hanks is the author of Prophet Fever (Hyacinth Girl Press) and Ghost Skin (Porkbelly Press). A 2016 Lambda Emerging Writers Fellow, his recent work appears in Best New Poets 2016, Foglifter, Jellyfish Magazine, The Wanderer, and elsewhere. He is an associate editor for Sundress Publications and co-edited Curious Specimens, an anthology of the strange and uncanny. His third chapbook, gar child, is forthcoming from Tree Light Books. He lives in Brooklyn, and you can find him on twitter @suitofscales.
This Is Still Life by Tracy Mishkin
Coming September 18, 2018
Tracy Mishkin is the author of two chapbooks, I Almost Didn't Make It to McDonald's (Finishing Line Press, 2014) and The Night I Quit Flossing (Five Oaks Press, 2016). A graduate of the MFA program at Butler University, she lives in Indianapolis.
Life on Dodge by Rita Feinstein
Coming October 16, 2018
Rita Feinstein received her MFA from Oregon State University. Her stories and poems have appeared in The Cossack Review, Permafrost, Five on the Fifth, and Spry Literary Journal, among other publications. She's a huge sci-fi/fantasy nerd, and most of her work is saturated with dragons, mermaids, and spaceships.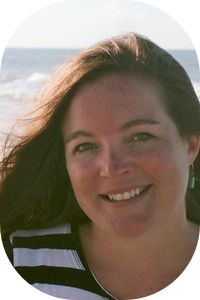 Calf Canyon by Sarah McCartt-Jackson
Coming November 13, 2018
Kentucky poet, folklorist, and educator Sarah McCartt-Jackson has been published by Indiana Review, Journal of American Folklore, The Maine Review, Tidal Basin Review, NANO Fiction, Bellingham Review, and others. She is the recipient of an Al Smith Individual Artist Fellowship from the Kentucky Arts Council, and has served as artist-in-residence for the Great Smoky Mountains National Park and Shotpouch Cabin through Oregon State University. She is the author of Stonelight, which won the 2017 Airlie Prize, and two chapbooks, Vein of Stone and Children Born on the Wrong Side of the River, which won the 2015 Mary Ballard Poetry Prize. She works on a farm in Louisville.
We are also pleased to recognize the 2018 Mineral Point Poetry Series shortlist:
Echo, Unravel by Amy Ash and Callista Buchen
The Thought of Preservation by Keegan Cook Finberg
Boy on the Moon by Jenny Rossi
Lyrebird Keeps the Peace by Kelli Allen
Witch Hazel by Michelle Chen
Route 18 by Jan LaPerle
Easy Street by Cindy King
PEEL by Naoko Fujimoto
Duets by Andrea Rogers and Paige Sullivan
Born-Again Anything by Kara Krewer
Human Document by Iris Jamahl Dunkle
HOW TO SURVIVE Y2K and Other Things My Mother Taught Me by Meg Eden