Brain Mill Press and Kiki Petrosino are happy to announce the four upcoming chapbooks of poems in the Mineral Point Chapbook Series. The authors of the selected chapbooks a $250.00 honorarium, a literary contract with royalties, a first-edition print run, and worldwide ebook distribution of their chapbooks.
Kiki Petrosino found this year's submissions to Mineral Point to be exemplar, and Brain Mill Press was astonished at the sheer number of submissions and the number of submissions from poets with significant honors and awards.
We're so glad to have received such notable submissions, and to have the opportunity to publish these love poems.
Brain Mill Press announces the poetry chapbooks of the 2015 Mineral Point Chapbook Series in alphabetical order by author:
FAIR DAY IN ANCIENT TOWN
by Greg Allendorf
Fair Day in an Ancient Town is a series of musically-rich lyrics that interrogate the intoxicating effects of romantic love. The speaker and his beloved are, by turns, adoring, adversarial, entwined, and hopelessly lost in a landscape forged by passionate attention.
Greg Allendorf is originally from Cincinnati, Ohio. He holds graduate degrees from The University of Cincinnati and Purdue University. His poems have appeared in or are forthcoming from such journals as Smartish Pace, Subtropics, The Portland Review, Narrative Northeast, and Gigantic Sequins. He currently lives in Columbia, Missouri, where he is a PhD candidate and Creative Writing Fellow at The University of Missouri-Columbia.
MY TALL HANDSOME
by Emily Corwin
My Tall Handsome is a furious romp through the perilous too-sweetness of erotic love; Corwin's speaker and her mysterious lover traverse a fairytale landscape made strange by surreal beauty and brokenness: "egg shells, beehive / half a butterfly."
Emily Corwin is a Midwestern girl who loves all things pretty and spooky. This past summer, she completed her MA at Miami University, where she studied poetry, and in the fall she will be an MFA candidate at Indiana University in Bloomington. Her writing has been published (or is forthcoming) in Midwestern Gothic, Split Rock Review, The Rain, Party, & Disaster Society, Lipstick Party, and Fractal.
MY SEABORGIUM
by Alicia Rebecca Myers
The poems of My Seaborgium occur at the strange nexus of birth and death; they contemplate how suffering sharpens and illuminates even the most joyful moments of human experience, and how beauty makes its presence known in the midst of despair.
Alicia Rebecca Myers is a poet and essayist whose work has appeared recently or is forthcoming in The Rumpus, The American Literary Review, Gulf Coast, jubilat, The Carolina Quarterly, The Fairy Tale Review, and Day One. In February of 2014, she was awarded a residency at the Kimmel Harding Nelson Center in Nebraska City. A graduate of NYU's MFA Program, she currently teaches at Wells College. You can find her online at aliciarebeccamyers.com.
MORE THAN JUST AS MINE
by Kaethe Schwehn
In More Than Just as Mine, we meet Tanka, a wildly unpredictable spirit of love and poetry, who rules these lyrics with magic, affection, and more than a little danger.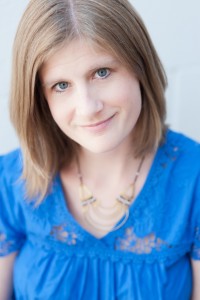 Kaethe Schwehn's first book, Tailings: A Memoir, won the 2015 Minnesota Book Award. Her poetry and prose have appeared in journals such as jubilat, Crazyhorse, New Orleans Review, Women's Studies Quarterly, and Word for /Word. Schwehn has been the recipient of a Minnesota Arts Board grant, a Loft Mentor Series Award, and the Donald Justice Poetry Award. She currently teaches creative writing at St. Olaf College in Northfield, Minnesota.
Brain Mill Press is also pleased to announce two chapbooks shortlisted for the 2015 Mineral Point Poetry Chapbook Series:
GNOSIENNE
by Rachel Abramowitz
RED MOTEL
by Christopher Nelson and Sean Rys